Abu Dhabi Metro & Light Rail Project:Phase 1A comprising 17 stations and 18km of metro rail. Tenders for Phase 1B and for Phase 1C of the city's light rail network project are also in place; both of which will be tram lines.
skyTran Yas Island:MOU signed in 2016 for a planned magnetic levitating transit pod system around Yas Island in Abu Dhabi.
UAENational Rail Network:Etihad Rail's 1,200 km network will extend across the UAE from the border of Saudi Arabia to the border of Oman. Stage 1 (264km) has been operational since 2015, Stage 2 will consist of 628km and Stage 3 will extend the network from the Emirate of Dubai to the northern regions of Fujairah, Ras Al Khaimah and Sharjah.
Dubai Metro:Red Line Route 2020 extension is ongoing and scheduled to be completed several months in advance of the Expo 2020 event.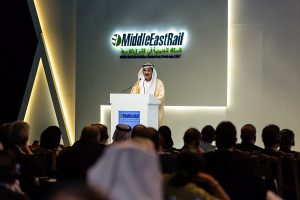 Al Sufouh Tram:The Al Sufouh Tram has been operational since 2014, has 11 stations and 10.6km of track. The second phase of the Dubai tram will extend the track by 4km and link the network to Mall of the Emirates in Dubai.
GCC Rail Network:The construction timeline for the 2,117km $200 billion GCC railway network has been pushed back to 2021 from 2018 in the aftermath of the oil price plunge.
KEY PLAYERS:
Federal Transport Authority, UAE
Ministry of Infrastructure Development, UAE
Department of Transport, Abu Dhabi
Roads & Transport Authority, Dubai
Etihad Rail
KEYNOTE SPEAKER: Ahmed Jasem Al Mansoori, A/CEO, Etihad Rail, UAE
OMAN
Oman National Rail Network: Oman Rail plans for a national network of 2,135km, part of the GCC rail network, and to connect southern parts of the country where main ports are located.
Mineral Line:In December 2017, Oman Rail announced they are looking to mandate an international consultant to provide advisory services on PPP funding for its mineral line project – a single track bulk freight railway connecting mines to ports.
KEY PLAYERS:
Ministry of Transport & Communications, Oman
Asyad Group
Oman Rail
KEYNOTE SPEAKER: Nathan Wiles, General Manager – Projects, Oman Rail
KSA
KSA National Rail Network: 2,400km of railway links the northern border to the central region and eastern coast. The line has been operational for mineral freight exports since 2011.
Landbridge:1,065km of new line to connect the two major cities in KSA; Riyadh in the East and Jeddah in the West. The KSA government will grant concessions to the private sector via a 'Build Operate Transfer' contract.
Haramain High Speed Rail: Saudi Arabia's first high speed train connecting major holy sites; Mecca, Medina and the eastern major city Jeddah. The Haramain Express includes 453km of track, achieved speeds faster than 300km/h in 2017 and will be fully operational by mid-2018.
North-South Railway:Contributing to a total of 3,000km, the North Railway project was an expansion of the national network launched in February 2017 to support the massive development of the mining industry; prioritised as KSA's third pillar of the economy after oil and gas.
Riyadh Metro:In summer 2017, it was reported that the Riyadh Metro project has passed the halfway mark. Manufacturing of 86 driverless train-cars have been completed and delivered to the capital. Testing of trains on tracks is scheduled for mid-2018.
KEY PLAYERS:
Ministry of Transport, KSA
Public Transport Authority, KSA
Saudi Railways Organisation (SRO)
Saudi Railway Company (SAR)
Arriyadh Development Authority
KEYNOTE SPEAKER: Bashar Al Malik, CEO, Saudi Railway Company (SAR)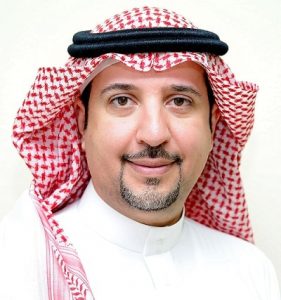 KEYNOTE SPEAKER: Alwalid Alekrish, VP – Programs & Projects, Arriyadh Development Authority, KSA
BAHRAIN
Bahrain Light Rail:Feasibility studies have been completed and Bahrain is currently in the tendering phase to appoint an operator to run the Bahrain Light Rail project.The monorail project is planned to consist of 105km of light rail.
Bahrain National Rail Network: Planned 84 km, double track line to connect Saudi Arabia and Bahrain with a new causeway in its first phase of construction.
KEY PLAYERS:
Ministry of Transportation & Telecommunications, Bahrain
KEYNOTE SPEAKER: H.E. Mariam Jumaan, Undersecretary, Ministry of Transportation & Telecommunications, Bahrain
KUWAIT
Kuwait Metro:A 160km transport network consisting of four lines and 68 stations. In 2017 the feasibility study for the project was completed and its tender for public bidding began.
Kuwait National Rail Road (KNRR): An integrated rail network with 511km of track to serve freight and passenger needs. The plan is to link Kuwait City and airport, as well as other GCC countries.
KEY PLAYERS
Ministry of Communication, Kuwait
Public Transport Authority, Kuwait
Kuwait Authority for Partnership Projects (KAPP)
KEYNOTE SPEAKER:Mohammad Saud Alhadbah, Board Member, Public Authority for Roads & Transportation, Kuwait
For more information visit www.terrapinn.com/merail