The automotive industry is in a phase of disruption. Most OEMs have understood by now that a promising way to encounter the ongoing disruption is to transform themselves into mobility providers, as their core business selling cars in future will most likely not to be sustainable by itself anymore.
Customers show an increasing degree of flexibility in arranging their mobility.One shared car can remove between 10 and 15 privately owned, not shared cars from the roads, making car sharing and related concepts a great potential in times of more ambitious environmental policies.
Traditional Carsharing short term rental of vehicles, usually charged by the minute or by the hour, requiring prior registration and validation of drivers to be members of the service. The largest companies in Europe are owned by vehicle manufacturers (such as car2go and DriveNow) and car rental organisations (e.g. Enterprise carshare, or Zipcar owned by Avis Budget Group).

Peer to Peer Carsharing the similar principal of short term access to vehicles, but with vehicles that are owned by a third party, usually private individuals that rent out their vehicle to increase its utilisation for compensation. Drivy is Europe's largest provider, and France is the largest market in Europe for such services.

Corporate CarSharing placing a dedicated fleet of vehicles at company premises for the shared use amongst theses'companies employees. The technology is largely the same as in fleet based carsharing, but the reservation of the vehicles is restricted to either one company or departments within that company, and furthermore can be integrated within that organisations IT processes such as meeting/facilities reservations for example.

Carpooling / Ridesharing with European car occupancy at just 1.6 people, there is an opportunity to reduce private vehicle trips, cost, and emissions through sharing journeys with others. Europe is the hub of technology-enabled carpooling. BlaBlaCar leads the way, combining a rated / trusted network of members to offer and book long-distance trips.

Ride Hailing – several technology-enabled services have emerged in recent years to allow customers to book a taxi (e.g. MyTaxi, Gett) or private hire vehicle (e.g. Uber) through smartphone apps.

Micro Mobility with increasing congestion & pollution, several cities and companies are promoting a more active travel and incentives for using non-motorised travel such as ebikes or bicycles.

Integrated Mobility & Reporting There are several emerging platforms to facilitate planning, booking and payment of transportation for multiple modes (e.g. Moovel) via the smartphone for personal use, and the consistent rise of using online/app based journey planners such as Moovit or Citymapper underlines the growing willingness of consumers to plan their journeys on the smartphone and make informed choices of the mode of transport that they use.
Smart Parking – with parking creating up to 30% of congestion in cities there is a huge potential to use technology to improve efficiency, by managing demand, pricing, and using data to facilitate the information, booking, payment and directions to empty spaces.

While all these business models really eliminate most reasons to own a private car, the real challenge for the industry is yet to come. With autonomous driving more than just the ownership of vehicles but as well the use of the time spent in them will entirely change. It will also eliminate the search for a parking slot.

The graphic below illustrates how the integrated mobility system surrounding the user takes shape.
Despite the tendencies and trends pointed out above, surprising changes in policy environment, investment and product development, and the behaviour users can bring about new twists.


Several cities are moving in this direction – London, Hamburg, Helsinki, Copenhagen are early examples, with whole countries in future looking to adopt mobility policies, e.g. the Netherlands recently announced a ban on all petrol/diesel vehicles as early as 2025. A convergence of connected, electric, and in the longer term autonomous vehicles is what all leading mobility providers are working on today, and the exciting short term output of this exploration is the aforementioned new mobility business models listed above – all giving the providers invaluable insight on the usage of the network, and enabling these companies to shift from manufacturing products to providing mobility services especially vehicle manufacturers and fleet operators. That said, the future of the car is not doomed in cities technology is just allowing it to be reinvented and offered to customers in changing number of service-led solutions.

Martyn Briggs, Consultant, Frost & Sullivan, Automotive & Transportation, LONDON
Functional Expertise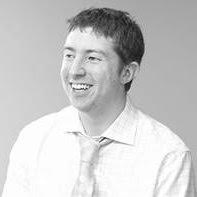 5 years of transportation consultancy expertise, working with both public and private sector clients. Particular expertise in:
. Transport Policy
. (Rail) Market Analysis
. Transport Planning
. Behavioural Change
. Transport Economic Appraisal
Franck Leveque, Partner & Business Unit Leader,Automotive & Transportation ,Frost & Sullivan, Germany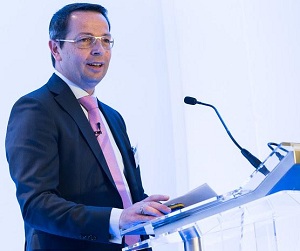 Functional Expertise
Over 15 years of consulting experience, especially automotive market research and market strategy development. Specific expertise in:
. Qualitative and quantitative market analysis – B2B & B2C
. Market modelling & forecasting
. Benchmarking & positioning
. Diversification and new market entry
. Innovation and product development
. Business & market strategy
. Business plan development