What we do is a totally different ball game. We are more than just the heavyweights of the rail industry, says Thor Brækkan, General Manager of Bane NOR's Infrastructure Region North. In June, he will receive heavy haul professionals from around the globe in Narvik, Northern Norway.
This conference is hosted by the International Heavy Haul Association (IHHA) in partnership with Norway's Bane NOR and Sweden's Trafikverket. The Ofoten Line/Malmbanan is the only line in Europe which qualifies under IHHA membership criteria.
– Transport of coal and minerals dominate the heavy haul industry on a world basis, but the United States and Canada also have double-stack container trains. The other IHHA member countries are Australia, Brazil, South Africa, India, USA, Canada, Russia and China, Mr. Brækkan, who is also IHHA Vice Chairman, says.
Spreading knowledge
The Ofoten Line is a minnow in this context, despite axle loads of 30 tons, trains weighing up to 8.600 tons and an annual gross weight of 30 million tons. The freight is iron ore pellets and fines shifted from the mines in Kiruna and Pajala in Sweden to Narvik.
In comparison, Australia has trains with a net load of 28.000 tons – driverless trains, even. Trains of 30-40.000 tons, with axle loads of 30-40 tons and a length of up to 3,5 kms, are truly impressive.
– At the same time, there are many factors which makes the Ofoten Line stand out, such as the Arctic climate, track curvature and steep gradients. We fully exploit line capacity while combining modern technology with operating on the same stone-arch bridges and much of the same curvature as when the line was new in 1902.   Also, we are electric, compared to most other ore lines which are diesel operated, Brækkan says.
He points out that even though there are many differences, even more factors unite the heavyweights of the business, regardless of location. IHHA is founded on spreading and sharing knowledge about research, innovations and best practice regarding maintenance and construction of infrastructure and rolling stock.
– The IHHA hosts a main world conference every four years. Between the main conferences there are slightly smaller, so-called Special Technical Sessions, which is what we will be hosting in Narvik. A number of subjects will be covered through some 150 lectures, while the overriding theme for the conference will be the impact of digitalization and the so-called "4th industrial revolution" on rail professionals, Brækkan explains.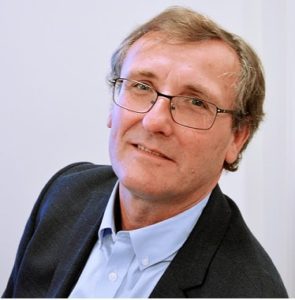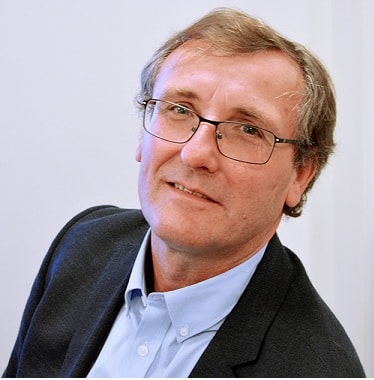 Six days
The main conference program runs from June 12 to 14 this year. As a prelude on June 10-11, there will be a Technical Workshop aimed chiefly at young professionals and newcomers to the industry, and a Techincal Tour will round things off on Saturday, June 15. This will include visits to the iron-ore shipping facilities at the Port of Narvik and a guided tour along the scenic Ofoten Line.  The workshop and conference will be held at the Arctic University Campus in Narvik.
– We expect some 500 delegates, which means we will occupy every single hotel bed in Narvik and the surrounding areas, explains Stein-Hugo Steffensen, who in addition to being Project Manager at Bane NOR is currently also in charge of the IHHA Conference Organization.
–  Hosting a conference of this size is a considerable test of our resources, but it is also a unique opportunity to show fellow professionals what we are doing here, gather inspiration and expand knowledge, and establish valuable contacts worldwide, Steffensen says. Eight of the conference lectures will be held by Bane NOR employees.
Increased axle loads
Sweden and Norway incidentally have their own heavy haul organization, called Nordic Heavy Haul, where scholars from three universities cooperate with Bane NOR, Trafikverket and the mining company LKAB. Thor Brækkan is the current chairman.
– Resulting from this collaboration we have recently commenced test runs with 32,5 tons axle loads between Kiruna and Narvik.  As we are approaching the limit to the number of trains possible on the current track, we need to consider heavier trains. Perhaps 2019 will be the year when we finally break the record set in 1973 of 22,6 million tons shipped from Narvik, Brækkan says.