Hull Trains will be running two further services to and from Cottingham and Beverley after approval was granted by the Office of Rail and Road.
In addition to the 06:00 service from Beverley and the 18:48 service from London King's Cross, Hull Trains will now extend its journey to and from Beverley on the 08:23 service from Hull and the 15:48 service from London King's Cross.
The application was made for additional services after the train operating company experienced high levels of demand for these services from passengers. After a lengthy consultation process with key stakeholders, the approval has been granted.
Louise Mendham, Production Director at Hull Trains, said: "We are delighted that our application has been granted to provide additional services to and from both Beverley and Cottingham. Since we launched the first Beverley services in 2015, we have seen overwhelming levels of positive feedback from passengers and this has continued to increase demand for more of this service.
"This is an important step in helping to reduce the amount of cars on the road between Beverley and Hull and increasing connectivity in the region. Ultimately, this means greater access for the region to both Hull and London as the company does its part in boosting the local economy."
The services will start on Monday 20th May 2019, with customers able to buy tickets soon.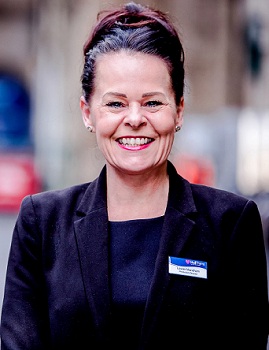 Graham Stuart MP, said: "Over recent months, I've met with Louise Cheeseman of Hull Trains on several occasions to discuss the future of rail travel in the area, and I welcome the news that two additional Hull Trains services will run to and from Beverley and Cottingham."
"Good transport is essential to our quality of life, and the new services should reduce capacity on trains making journeys more comfortable as well as frequent. A well-connected regional transport network also drives economic growth, and the additional services are a small step towards building on this."
Local Rail Development Consultant Dave Walford, reacted to the news, saying, "This is excellent news, not just for Hull Trains, but for the passengers across the East Riding, along with the boost it can give to local business and tourism. Beverley can market itself as an excellent short break for Londoners, while a further plus is the pressure this should take off Brough station.
"Many East Riding residents drive across the county to Brough station, rather than journeying into Hull centre. This will reduce road journeys around Hull and Brough, and release more parking places for commuters, at the rapidly expanding town."
"Knowing how hard and complex it is to negotiate these extra train paths, I congratulate Hull Trains for their work in what will be a very exciting year for the open assess company, with the introduction of the new Hitachi 802 fleet of trains."
• Hull Trains operates seven trains a day between Hull and London each weekday and five on a weekend
• Formed in 2000, the company was one of the UK's first non-franchised operators delivering services that were not of interest to the franchised operators
• Although the company offers a public service it does not receive any money from the 'public purse' – the company operates on a wholly commercial basis and does not receive subsidy or incentives from the Government
• Despite this, Hull Trains offers some of the best value fares between Hull and London
• Increased usage from Hull and the creation of new markets in Brough, Howden and Selby (and the surrounding areas) are the main reasons for Hull Trains' year on year growth and popularity
• Today the organisation carries around a million passengers each year
• 120 people work for the company, mostly living in Hull and the East Riding of Yorkshire
• Aside from the economic benefits derived from carrying business and leisure travellers to and from London, the company is estimated to be worth around £200m to the Hull economy each year (salary and supply chain multiplier effect)
• In 2016, Hull Trains was named the UK's best train operator and has always scored very highly in the National Passenger Survey since 2000 – regularly ranked in the UK's top three train operating companies
• In 2019, Hull Trains will invest £60m in new trains which will see the company operating some of the most technologically advanced, fastest and most comfortable trains in the UK.