Railtex 2019, the 14th edition of the UK's leading rail event, will welcome a host of new exhibitors for their show debut at Birmingham's NEC next May.
Organisations spanning the full range of sectors, including rolling stock, manufacturing, engineering, signalling, telecommunications and many more will be displaying systems and services at Railtex, the complete rail industry showcase event.
During 14-16 May 2019, Railtex will host a large number of new exhibitors, presenting their offerings for the first time. These organisations will demonstrate a range of products and services and generate leads and enquiries from visiting managers, engineers and buyers at the highest level.
Debut exhibitors include Forbo Flooring Systems, a commercial and rail flooring specialist,Bespoke Composite Panels & Corex Honeycomb (Part of Enocam Ltd), manufacturers of aluminium honeycomb core material, Liebherr Transportation Systems,suppliers of heating, venting and air conditioning systems, Rail Safety Systems, suppliers of safe maintenance equipment, and CTC Union Technologies, designers and manufacturers of data and telecommunications solutions.
These new exhibitors will join many high-profile returning exhibitors, including British Steel, HS2, Knorr-Bremse, Mechan, PULSAR, Siemens, Unipart Rail and many more, for a jam-packed three days which promise to generate many essential leads and contacts for visiting rail managers, buyers, engineers and other industry figures.
As well as the opportunity for networking, viewing products and exchanging ideas with exhibitors, Railtex 2019 will offer keynote speeches by leading figures, plus industry seminars, project briefings and discussion groups- all free to attend.
Kirsten Whitehouse, Exhibition Manager for Railtex 2019, said: "Railtex has been a highlight in the industry calendar for many years, and the 14th edition promises to be a valuable opportunity for all attendees. Exhibiting companies will span the entire rail industry, and the venue will bring together some of the leading thinkers, legislators, organisations and engineers from across the UK rail industry.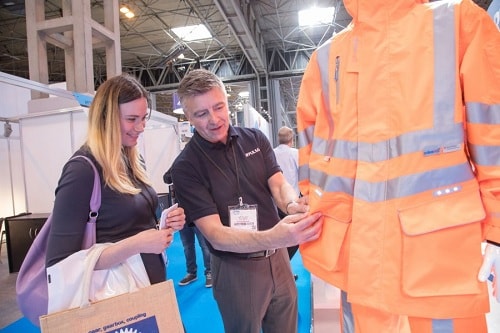 "Next year's event will be 2019's definitive networking opportunity for visitors and exhibitors to meet, connect and inspire; sharing knowledge and making contacts. It is an event that is not to be missed and I urge businesses interested in exhibiting to make a reservation as soon as possible, as spaces are rapidly selling out."
With stand space highly sought after, organisations are encouraged to book their places soon to avoid disappointment. Details of bookings can be found at http://www.railtex.co.uk/2019/english/exhibitors/stand-reservation/
More information including the latest list of exhibitors is available at www.railtex.co.uk.
Railtex 2019
Railtex is the essential showcase for products and services for the all sectors of the rail market in the UK. The show is held biennially and has successfully served this market for more than 25 years. It is organised by Mack Brooks Exhibitions (www.mackbrooks.com), which also runs the Infrarail series of railway infrastructure technology shows. Outside the UK, the company's regular rail industry exhibitions include SIFER in France and EXPO Ferroviaria in Italy, as well as Exporail China and India