Packing is one of the most important and stressful parts of moving. When it comes to packing, it's more often all about packing everything in rectangular boxes. They are easy to get, easy to organize, and cheap.
But, what if some of the things you need to pack don't fit rectangular boxes well because they are oddly shaped? How can you make sure that your things get transported to your new home safely when you don't even know how to pack the items right?
Sometimes, some valuables just don't fit your standard rectangular boxes. While it isn't impossible to pack oddly shaped items, it will require a lot of creativity and patience to make it possible. If you don't know how to pack your odd-shaped items, you can learn more about how to do it in this article.
Packing awkward items
While the items can differ in shape and size, here are some general tips on packing awkward items:
Have the correct materials – If you're going to do something, you need to have the materials to do it. Make sure to have cardboard boxes, bubble wrap, soft packing paper, packing tape, foam sheets, packing labels, and a rope, amongst others.
Protection for the items – With the valuables having an odd shape, it can be difficult to protect them using standard methods. To protect them, disassemble the large pieces to make it easier to pack them and use cushions for the hollow parts. Also, use bubble wrap, packing paper, foam sheets, and packing tape to hold everything together.
Protective padding – Use an old towel, a blanket, or sheets to pad the bottom of the box. Then, put the item inside the box. After that, fill up the remaining space with more cushioning. It's for the item to be more protected and stable inside the box. For added protection, consider using styrofoam inserts and bubble wrap, especially for expensive items.
Use large boxes or even custom boxes – Oddly-shaped items may not fit standard box sizes, which is why you need to use larger ones, so the items can have enough room and be protected. Some items aren't that large, but with a shape that forces you to use a large box, only to know that there will be a lot of space that you won't even use. However, if standard large boxes don't work, it may be time to have a custom box made for the item. If you can, use boxes that are 10cm bigger than the item from all sides.
Use cushioning – You need to use a large amount of cushioning. There'll be a lot of space unused inside the box, which can result in the item moving around while travelling. With cushioning, you can remove any room for your item to move around.
Label the box properly – Let people know that the item has an odd shape and needs additional care when being handled by writing it in bold capital letters on the box.
The ones above are general tips about packing odd-shaped items. To help you even further, here are some additional, more specific tips for you:
For cylindrical objects, use Kraft paper to wrap them. Then, store them in large plastic bags, which are better to protect them instead of boxes.
For round objects, make sure to use boxes that are large enough for them. If any part of the object is popping out of the box, it's too small for the item. Also, since it's a round object in a rectangular box, there will be a lot of empty space. For better stability, use the right amount of cushioning and padding. If it's an oversized round item, consider wrapping them in Kraft paper and packing them in large plastic bags instead.
For long objects, use pieces of styrofoam along the length of the item to provide support, so you can avoid the long object getting snapped or broken during transport. You can also use bubble wrap for another layer of protection.
For hollow objects, the spaces in the items can cause them to break upon travel. To remedy this, make sure to use cushioning inside the items and any excess space inside the box.
Making large, custom boxes
Here's how to make large boxes for your oddly-shaped valuables that are a bit too large. First, follow these instructions to make a long or tall custom box:
Get 2 tall and sturdy cardboard boxes with the height being around half of the item you're going to pack.
Put the item in one of the boxes.
Put the box's lid flaps up and tape it up to make it an open-topped box.
Slide the second box on top of the first to cover it up. Make sure to slide it down as far as needed.
Seal the two boxes together.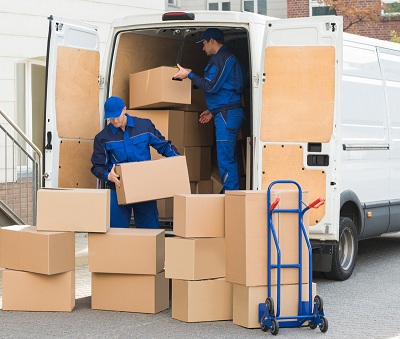 For an extra-wide box:
Tape up the top of a large rectangular box.
Cut along the edges on one of the box's longer sides to make it an open-topped box.
Put the item in the box.
Cut along the edges of another box's long edge and two shorter edges of one of its longer sides to make a flap that you can use to open and close the box.
Open the flap, slide it into the first box, and slide it over the item as far as you can.
Seal the wide box.
Moving oddly shaped and awkward items
Moving oddly-shaped items takes a lot of work, but not when you have the best removals in Perth.