Rail, airline and mass transit operators are facing challenging times as they strive to drive profitability and compete. Beyond selling seats, the focus is on driving ancillary revenues through new service offerings, and with this, the customer experience and personalization has become a key point of difference.
Personalization and data are key. Airline passengers purchase air travel, along with ancillary goods and services through multiple channels. Progressive airlines will use data sourced from these touch-points to personalize the sale of goods and services to customers. Effective use of data allows airlines to form a holistic customer view across the entire sales lifecycle.
Rail passengers have a similar expectation of easy and efficient purchasing both before and during their journey, that they have elsewhere. High-quality food and drink, on-board entertainment and Wi-Fi, travel updates and automated refunds, are all becoming part of the expected customer experience.
At the same time, a growing number of companies in all transport sectors are using customer data to enhance their business decision-making. Solid business intelligence facilitates new opportunities for expanding and improving business growth for travel operators.
With the proliferation of different travel choices on offer to customers, train operating companies need to develop new and better ways to maximise profits whilst at the same time offering a better experience to business and leisure passengers alike. Progressive rail companies are increasingly realising that having the latest on-board technologies helps to improve passenger satisfaction, as well as grow new revenue streams for operators is essential. Secure and convenient on-board payment services are already becoming more commonplace, and the availability of sophisticated business intelligence means new opportunities for expanding retail sales.
THE IMPORTANCE OF SMART TICKETING
For rail and mass transit operators, smart ticketing fits into this wider picture by enabling a better customer experience. Customers now want "frictionless travel", and to have a "frictionless experience", where as current ticketing systems can discourage people from taking public transport.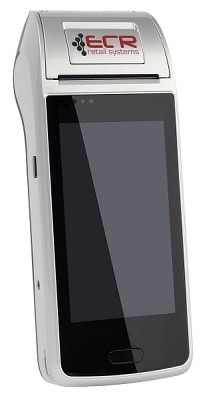 Rail Delivery Group managing director Jacqueline Starr says of traditional tickets: "The equipment needed to manage paper tickets, such as ticket printers and barriers, is expensive to maintain. Paper tickets are subject to fraud and it is difficult and expensive to track their use in real time, so we can't provide customers with additional highly-valued services such as proactive information on delays. Paper tickets fundamentally limit our ability to innovate."
Mobile ticketing systems offer numerous advantages, especially for smaller operators and can be easy to implement. A tried and tested ticketing system, used with larger operators, promises to simplify the purchase process, improve the customer experience and enable greater cost-effectiveness. The data that these ticketing systems store can help create a more personalized experience for passengers, who can save and re-use their itineraries. Operators are able to use this data to optimize travel schedules and reduce unprofitable routes.
Smart ticketing is about improving the passenger and business experience of rail travel, by using innovative technology to make journeys easier, quicker and cheaper. It's about helping operators to be more intelligent and transformative.
GROWTH OF MPOS TECHNOLOGY
There is virtually no aspect of modern travel, whether for passengers or travel operators, that is not affected by technology, and many operators are embracing the opportunity. This is helping them develop incremental revenue by matching the increasing demand from customers for an overall better travelling experience by selling additional, and more personalized services.
With the wide choice that customers now have of paying for and carrying tickets, there are opportunities, across the customer journey, to market and sell ancillary goods and services alongside. Rail companies can track the points at which they can offer personalised goods and services such as refreshments, seat upgrades, and even insurance and destination attraction tickets.
It is possible for smart ticketing to improve the efficiency of a person's journey. The technology is scalable and adaptable to all business sizes and having ITSO accreditation will enable local authority operators to conform to ITSO standards.
Capturing relevant information, such as passenger needs and preferences across the entire customer journey, is important to support sales campaigns and deliver better customer service, which will increase customer loyalty and drive revenue. Big data analytics can be used to predict customer-specificpurchase behaviour, allowing businesses to offer customers greater personalization and encourage them to spend on-board.
We have experience with a client that needed a system to handle mobile transactions and be reliable and intuitive enough for crews to use with minimal training and fast transaction speeds. The company can now log retail transactions on the system and all sales, stock, tender and operator information is then sent back to the head office.The best on-board Point of Sale (POS) and business intelligence allows rail (and other transport) companies to manage their stock control effectively, even on lengthy train journeys including multiple stops; crew and passenger changes, with the complexity that crossing different networks and country borders brings. Such systems make it easy, quick and accurate to understand very large volumes of data, and allows for analysis of each data stream, providing excellent insight into stock, product price, and customer purchasing preferences.
SUMMARY
With the government now accelerating the abolition of paper tickets on UK trains, ITSO accredited, smart ticketing will become the norm, and rail and mass transit operators need to up-to date systems to ensure that passengers will be able to use mobile phones and smart cards to travel across most of the network by the end of this year.
Across all transport operators, using technologies such as innovative EPOS systems linked to smart back office analytics capabilities improves the passenger and staff experience, and builds customer loyalty while at the same time increasing profitability. This is a clear a win-win for both passengers and operators, so get on board and embrace new technology. 
Simon Pont, CEO, ECR Retail Systems, has over 30 years' experience in the IT industry, focused on building, distributing and providing state of the art, innovative EPoS solutions to the rail, hospitality, airline, ticketing, leisure and retail sectors.
Simon has led ECR to be the global expert in mobile point of sale (MPoS) technology, and in 2017, launched the ECRGo2, the industry's first fully-certified, all-in-one contactless, handheld mobile point of sale (MPoS) device for the rail, airline and ticketing industry. For over four decades, ECR has been deploying systems in the world's most challenging environments across five continents.

About ECR Retail Systems
ECR is the leader in MPoS, driving transactions at the exact time and place when people are ready to complete that transaction. We take the pain out of the process of selecting, building and installing the software. We provide full training programmes, transferring knowledge so your staff can competently and confidently operate your system. ECR has over 40 years' experience in delivering secure payment solutions, working for blue-chip clients throughout the UK and internationally across four continents. Innovation and expertise drive our business. Coupled with our agility and ability to scale for any project, we are at the forefront of the mobile payments software industry.  Clients include SNCF/ Newrest Wagons-Lits, Irish Rail, LNER, Northern Irish Rail, Rail Gourmet, East Midlands Trains, Trans Pennine Express, Grand Central, and GWR. For more information visit 
www.ecr.co.uk