Liebherr-Aerospace Toulouse SAS, Liebherr's center of excellence for air management systems,will participate inL'Avion des Métiersduring the Paris Air Show's 53rd event, taking place in Le Bourget (France) from June 17th through the 23rd. The exhibition is a perfect opportunity for people to explore the professions in the aerospace industry and for those looking to experience first-hand what the company has to offer.
Liebherr-Aerospace Toulouse SAS,will be actively engaging the general public, aviation enthusiasts, experts, young people, as well as potential candidates, to learn more about the industry profession, company's culture, available jobs, history, vision and mission at L'Avion des Métiers.The platformis organized by the French Aerospace Industries Association (GIFAS) to raise awareness and promote careers in the Aviation sector, as they anticipate 15,000 new jobs that will need to be filled in this sector in France this year.
L'Avion des Métiers (Careers Plane): job demonstrations by Mechanical Assemblers
For each edition of the exhibition, the Liebherr-team from Toulouse highlights a specific career through live and interactive demonstrations, and this year itshowcases the job of Mechanical Assemblers. Liebherr-Aerospace welcomes young students and the general public to visit its booth no. 6 located in the Careers Plane. There, the visitors can meet and interact with LiebherrMechanical Assemblers, as they explain what their jobs entails and do an assembly demonstration with several valves while displaying the instructions on a large screen, giving the public an opportunity for a "hands-on" experience to try it out for themselves.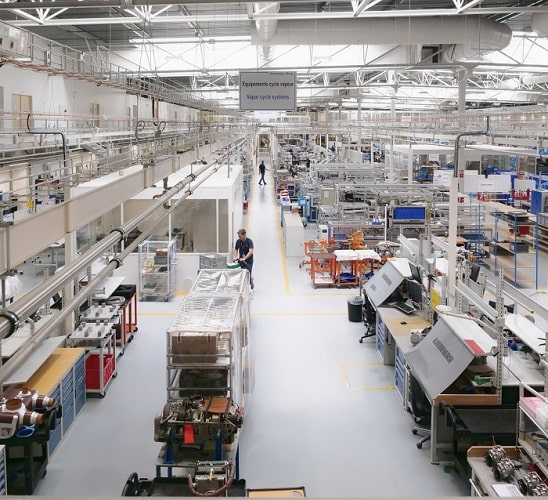 L'Avion des Métiers: Forum Emploi Formation
Additionally, the recruitment team from Liebherr-Aerospace Toulouse SAS will be participating in the Forum Emploi Formation career fair from June 21st through the 23rd. They welcome qualified job applicants to booth no. ADMC34 in the L'Avion des Métiers hall, where they will be actively prospecting candidates to fill roughly 70 vacancies for various roles within the company in France in the areas of production, research and development (R&D), supply chain, quality, IT systems, sales and procurement, just to name a few. Qualified interested candidates should bring their CV ready for review as the team from Toulouse is eager to not only make initial contacts, but to really get to know the candidates at the event.
Liebherr-Aerospace Toulouse, center of excellence for air management systems on board
Liebherr-Aerospace Toulouse SAS develops, produces, supplies and maintains air management systems for the aviation industry. Liebherr-Aerospace Toulouse is ranked as one of the world's leading system suppliers and supports aircraft and helicopter manufacturers as well as airlines in their projects.
The company employs 1,400 people at two sites in Toulouse and Campsas (Tarn-et-Garonne), and generated a turnover of EUR 581 million in 2018.
Liebherr-Aerospace is a leading supplier of systems for the aviation industry
Liebherr-Aerospace is a leading supplier of systems for the aviation industry and has more than five decades of experience in this field. The range of aviation equipment produced by Liebherr for the civil and military sectors includes flight control and actuation systems, gears and gearboxes, landing gear and air management systems as well as electronics. These systems are deployed in wide-bodied aircraft, single aisle and regional aircraft, business jets, combat aircraft, military transporters, military training aircraft, civil helicopters and combat helicopters.
Liebherr's aerospace and transportation systems division employs around 5,800 people. It has four aviation equipment production plants at Lindenberg (Germany), Toulouse (France), Guaratinguetá (Brazil) and Nizhny Novgorod (Russia). These production sites offer a worldwide service with additional customer service centers in Saline (Michigan/USA), Seattle (Washington/USA), Montreal (Canada), Hamburg (Germany), Moscow (Russia), Dubai (UAE), Bangalore (India), Singapore and Shanghai (People's Republic of China).