The twelfth edition of Infrarail will feature a new theatre dedicated to industry knowledge and learning, it has been announced.
Infrarail 2018 will host a stand-alone Knowledge Hub for the first time, creating a dedicated space for visitors to receive the latest project updates, industry briefings and platform discussions at the leading biennial industry exhibition.
The free-to-attend exhibition, which takes place from May 1 to 3 at the ExCeL London, is the perfect platform for companies to network, understand new demands, present their latest innovations, make connections and do real business.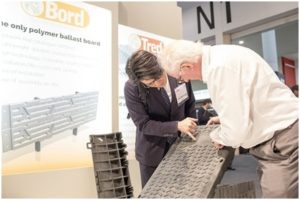 Kirsten Whitehouse, Exhibition Manager for Infrarail 2018, said: "The next Infrarail event will be our first ever to host a dedicated space for educational purposes, bringing together the teams responsible for the implementation of current UK rail projects and leading industry figures, to share and discuss the key issues and ideas surrounding rail infrastructure, all under one roof.
"It is exciting to have this theatre available for the first time, and it is just one of our many feature areas and events which promise to make Infrarail 2018 an unmissable event for industry professionals. We are already experiencing a fantastic demand for exhibitor spaces, and anticipate visitor numbers to be equally impressive."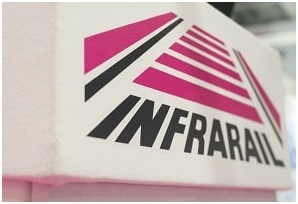 Amongst Infrarail's key features for the 2018 events will be the CITE Hub, a space dedicated to companies specialising in products and services for the civil infrastructure and technology sector extending beyond and interconnected with rail. There is also the Rail Alliance Hub, held especially for member companies of this organisation, the On-Track display as sponsored by British Steel, and a dedicated area for Heavy Plant and Machinery exhibits. All these features are located on the show floor and are free-to-attend for those registered for the overall event.
Kirsten added: "Our exhibition has been a highlight in the industry calendar for many years, and we expect the 2018 event to once again be a widespread success. We look forward to bringing together some of the leading thinkers, legislators, organisations and engineers from across the UK rail industry, and helping our visitors meet, connect and inspire; sharing knowledge and making valuable contacts."
A complete programme of events in the Knowledge Hub is set to be confirmed closer to the exhibition.
Entry to Infrarail 2018 is free for visitors who pre-register online, with registration opening in January 2018. For more information, visit www.infrarail.com