On average, a new logistics start-up is founded every five days. According to an analysis by the international management consultancy Oliver Wyman, their core focus is the digital transformation of the industry. Although digitalisation is high on the agenda of many companies, only very few are fully exploiting its potential. One of the topics discussed at the Material Handling & Logistics Conference Europe (MHLC) will be whether start-up companies can provide valuable input when it comes to scrutinising and optimising internal processes. Initiated by Dematic, the network event will celebrate its premiere in Europe in just a few weeks.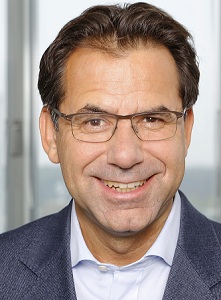 As an introduction to LogiMAT 2020, the event will take place on 8 and 9 March 2020 in Stuttgart. In addition to start-up founders and companies, well-known personalities such as David Coulthard, 13-times Formula 1 Grand Prix winner, twice winner of the Monaco Grand Prix and who finished 2nd to Michael Schumacher in the 2001 World Championship and five times in the top 3 in the World Championship, joined on stage by the experienced Formula 1 manager Mark Gallagher who will prompt thought-provoking discussions on new processes and digital channels in supply chain management. In his view, predictive maintenance is inevitable. Even during his time as an active racing driver, he carried out extensive data analyses before each competition in order to avoid downtimes.
"Formula 1 is all about the speed, efficiency and focus required to deliver successful outcomes on a global basis," says David Coulthard. "This applies to our logistics operations as much as it does to the racing itself, and as a fast changing business where we see increased complexity in operations, we look for the best systems, team work and partnerships to help achieve our goals. This year's World Championship is the largest in Formula 1 history, with 22 events including new venues including Vietnam, so I look forward to sharing insights on how we meet non-negotiable deadlines and deliver a seamless solution to sports fans around the the world."
This is precisely the aim of the MHLC Europe. Particularly in intralogistics, processes have to become faster and more effective to respond to global trends as well as increasing market and customer demands, therefore innovative solutions are crucial. Formula 1 can act as a source of inspiration: Some of the venues move between continents within a very short space of time. This requires a compact, flexible and modular storage system for all equipment, which is also typical in industry.
At MHLC Europe, start-up founders also provide new ideas for efficient strategies relating to supply chain management. One such entrepreneur is Philip Siefer, who founded Stickvogel GmbH and einhorn products GmbH. Under the former company, he launched a software-as-a-service solution for product personalisation in e-commerce. Siefer is certainly in good company: In Europe, digital infrastructure and software solutions are the main areas in which start-ups are developing. In view of the increasing automation in intralogistics, whereby all processes are IT-supported, many companies in the industry still have an enormous need for action and optimisation. Some best practice examples will be shown at MHLC Europe.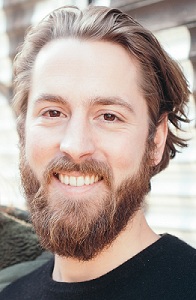 Siefer founded his second start-up in 2015. This company is not only known for its sustainable and ecologically accelerated supply chain, but also for its extravagant marketing ideas. At the MHLC Europe 2020, Philip Siefer will speak on the topics of sustainability and corporate responsibility, alongside numerous other young innovators. Siefer: "No matter what industry you're in, there is always a way to reconcile sustainability and profitability. However, this must not be at the expense of digital progress". Helmuth Ludwig, Chief Information Officer at Siemens AG, will show how this can be put into practice in a large corporation. In his presentation, he will discuss in detail what companies need to pay attention to during digital transformation and what optimisation opportunities this offers.
In addition to the exchange of knowledge, the event offers the opportunity to experience new digital business ideas live on site, for example at the adjacent partner exhibition or in the Future Lab. In the Future Lab, six selected start-ups will present innovative storage and fulfilment technologies. The focus is on the Internet of Things, automation using robotics, artificial intelligence (AI), virtual reality and advanced software solutions.
For the full programme of events and the chance to get your hands on one of a limited number of tickets, visit: www.mhlc-europe.com/de