Tilt tray trucks are preferred by many because they can move almost any kind of load. If you're wondering if a tilt tray truck will work for your needs, then you better check out this list. We will zone in on the ten uses of tilt tray trucks and the loads that they can handle.
Why choose a tilt tray truck?
Tilt tray trucks are better because:
They are more secure.
A tilt tray truck is more secure if you'd need to transport your vehicle from one place to another. With one, you won't have to tow your vehicle and drag it along the road. It can seamlessly be lifted and secured in place on a solid tray. You won't have to worry about additional damages or detachment accidents.
They are more efficient.
Tilt tray trucks can load any object with ease. It has a tilting tray that can directly lift an object off the ground. There will be no need for complicated maneuvering and additional instruments.
They are passenger-friendly.
Tilt tray trucks have rooms for passengers. You won't have to be stuck in the middle of the road after having your vehicle picked up. As it has space for five more people, you can conveniently accompany your vehicle's transport from one place to another.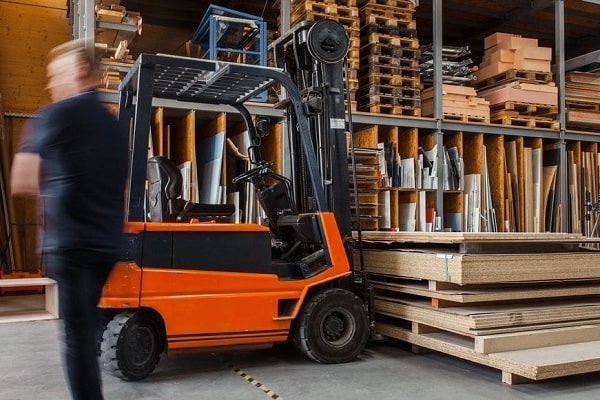 10 Uses of Tilt Tray Trucks
Car Towing
Tilt tray trucks are widely used for car towing. They are preferred by vehicle owners because they do not subject vehicles to additional damage or accidents. Tilt tray trucks transport vehicles without the need to tow. Tilt tray trucks lift vehicles off the ground and have them stay solidly in one place as it gets transported from point A to point B.
2. Forklift Transport
Forklifts need special handling and care. Such is easily possible and doable through the use of tilt tray trucks. Tilt tray trucks can easily lift off forklifts with no damage. Some tilt tray trucks can even lift and transport as many as five forklifts at a time. For optimum ease and security in your operation, you should secure access to a tilt tray truck to allow for smooth transport of forklifts from one workplace to another.
Heavy Machinery Transport
Tilt tray trucks can carry heavy objects with ease. This is why owners of heavy machinery prefer using it when transport from one construction site to another is necessary. The beauty of a tilt tray truck is that heavy machines need not be taken apart. Heavy machinery can be transported in full with the use of a tilt tray truck. If you need help transporting your heavy machinery and you're looking for a tilt tray company in Bunbury, you should check out the excellent services of Reef Group.
Race Car Transportation
Race cars need optimum care across all endpoints. This is why race car owners and manufacturers only trust tilt tray trucks when it comes to vehicle transport. A tilt tray truck can seamlessly ensure that a race car stays in its top condition as it moves from one place to another before actual use.
Backloading
Tilt tray trucks are solid transport vehicles that can easily handle backloading. With it, you can easily transport goods back and forth with no worry. You won't need to worry if it can handle heavy goods during its return trip.
Car Storage
Tilt tray trucks are also perfect for car storage. It can conveniently store a vehicle whenever and wherever. Film shoots that require cars in exotic locations book tilt tray trucks to ensure proper storage in spaces with no secure parking. This is possible because tilt tray trucks have heavily secured trays that can easily keep cars highly secured and in place at all times.
Luxury Vehicles
Owners of luxury vehicles only use tilt tray trucks in transporting their cars. This has always been and will always be the case because tilt tray trucks can easily secure the safety of luxury cars. As there is no need to tow and have a vehicle dragged from one place to another, no damage whatsoever is suffered. Scratches of any kind are prevented because vehicles are off the ground and securely in place on a solid tray.
Caravan Towing
Tilt tray trucks can also conveniently tow caravans. This is very advantageous to caravan owners who prefer transporting their caravans with no hassle whatsoever. Tilt tray trucks can maneuver on any kind of location or terrain. It can also carry the weight of heavy and fully-furnished caravans with no effort whatsoever.
Accident Towing
Tilt tray trucks are best used in case of accidents. Its mechanism allows for easy maneuver and vehicle lift-off. Such efficiency duly avoids traffic congestion on roads. A vehicle that just suffered a road mishap can easily be lifted and off the road in just minutes. No delay whatsoever is suffered by any party involved. Vehicles won't be blocked and other drivers won't be stuck in heavy traffic. As it has ample room for passengers, vehicle owners can also conveniently accompany their cars upon pick-up.
Bobcat Transport
A tilt tray truck can also conveniently transport a bobcat. Bobcats are tricky objects because they're particularly heavy and chunky. Such will not be a concern at all if a tilt tray truck will be utilized. Tilt tray trucks can lift off heavy loads of any shape, size, and nature.