"The Art of Public Transport" … Make Stockholm your destination in 2019
The Defining Event in Public Transport.
This is how our sector has come to know the UITP Global Public Transport Summit. With almost 130 years of historybehind us, the UITP biennial Summit is a truly globaloccasion that remains the world's biggest event dedicated to public transport andsustainable mobility.
The 2019 edition will be held in Stockholm, Sweden (9-12 June 2019) under the theme "The Art of Public Transport" and will cover all urban and regional transport modes across the globe.
The Summit will witness a diverse programme full of leading congress sessions, combined with a world-class exhibition displaying the latest and greatest innovations, solutions and products our industry has to offer.
Stockholm has made great achievements in public transport of late, making the Swedish capital an excellent location for the Summit.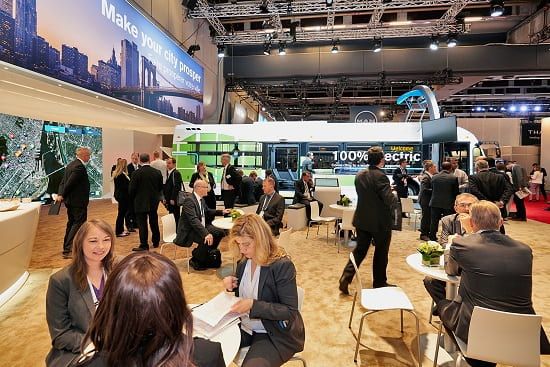 The public transport sector will only advance so long as the brightest and best minds come together to discuss its future. Everyone has a stake in the future of public transport, as moving around our cities with accessibility and fluidity is of interest to us all.
Hosting transport ministers, mayors, operators, authorities, industry CEOs, operations and network managers, public transport entrepreneurs, ITS experts, business developers, urban visionaries, managers involved in marketing, finance and IT and more, the UITP Summit is perfect occasion to ask the questions on the future of public transport and hear the answers.
Stockholm is the perfect location for hosting our Summit under the theme 'The Art of Public Transport'. In all branches of our sector, we are constantly evolving and designing mobility of the future through an art that truly moves you: this is the Art of Public Transport.
Public transport is already a form of art in the capital city of Stockholm. It is believed that there is a genuine craft in using public transport to unite city districts and the archipelago itself – creating a better environment for all, and dynamic growth along the way. Public transport improves people's quality of life.
With all of this in mind, UITP is well on the way to hosting our biggest ever exhibition with with over 82% of total space sold.
Exhibitors now confirmed include sector leaders GIRO, VDL, Volvo Bus Corporation, Alstom, Scania, Daimler, Bombardier, Solaris Bus & Coach and many more.
What visitors can expect come June 2019 is an exhibition with over 330 exhibitors covering 40,000m2 of exhibition space, hosting around 13,000 visitors during the course of the Summit.
Our Summit exhibition is the ideal meeting place to interact, exchange ideas, and discover the industry's latest innovations, products and solutions.
So what else is new for UITP in Stockholm?
At this edition of our Global Public Transport Summit, we will have three brand new spaces where the opportunity to stand out from the crowd will be second to none! If you want the sector to know about you, then make sure you're here!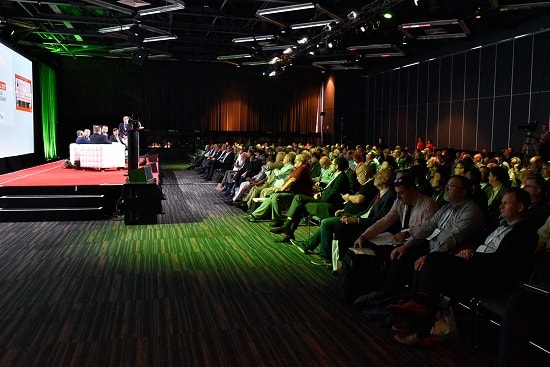 First we have "The Studio: Where Ideas come to Life".
With the rise of digitalisation and new technologies, came the proceeding tide of new mobility services and innovative new business models. At the Global Public Transport Summit, UITP provides a dedicated exhibition space for start-up companies and non-traditional transport players to showcase innovation and what they bring to the urban public transport sector. The Studio is bound to trigger discussion and offer opportunities for partnerships.
This exhibition area offers 32 exhibition spots. These exhibition spaces are sold without profit.
The Studio will feature one Expo Session per day at lunch time, during which companies from the exhibition area will pitch their ideas.
There will also be two one-hour Poster Sessions per day dedicated to the exhibitors from this zone to ensure high visibility and opportunities to present their product.
Reserve your space at The Studio for the chance to get international recognition for your growing business at the biggest public transport exhibition of 2019!
Then we have the Test Drive Zone.
The Global Public Transport Summit at Stockholm 2019 offers a unique opportunity to test drive electric buses and autonomous vehicles in a dedicated outdoor parking area. Take this chance to get potential clients and exhibition visitors 'on board' and show them the benefits of electric buses and autonomous vehicles!
And finally, we have the Design Zone and Cycling Circuit.
Visitors will experience alternative mobility solutions on the Cycling Circuit on the Exhibition floor and explore the impact of design on travel experience in the Design Zone.
Exhibitors will have the opportunity to showcase a leading contribution to sustainable urban mobility within an international public transport community.
Be part of the industry's biggest event on public transport and urban mobility by visiting the dedicated website www.uitpsummit.org