Following on from the hugely successful Railtex, attention now turns to Infrarail, the UK's leading exhibition of railway infrastructure equipment, products and services.
Infrarail returns next year but will be at a new venue, the London Olympia, from May 12th to May 14th. The event is firmly established as Britain's leading showcase for every aspect of railway infrastructure technology and expertise, attracting visiting managers, engineers and buyers at the highest level.
The show comes at a busy, exciting and challenging time for Britain's railway infrastructure. Large scale investments and upgrading of assets continue to take place across the UK network, including electrification and modernisation schemes in excess of £2.8 billion, Crossrail 2 valued at £32 billion, the Digital Railway programme worth up to £450 million and the Thameslink project valued at £6.5 billion, to name but a few.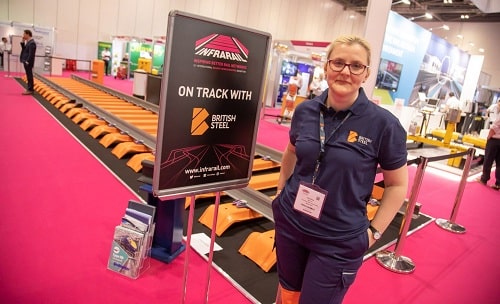 The exhibition will again display its effectivity in enabling the supply sector to demonstrate its response to these opportunities as the industry's premier networking event for rail infrastructure.
Exhibitors from the full scope of infrastructure sectors will be on display, including track construction and maintenance companies, signalling, communications and passenger information specialists, electrification contractors and equipment providers, measurement, monitoring and testing system suppliers, station equipment and system providers and civil engineering companies, amongst others.
The recently agreed Rail Sector Deal, based on four key pillars- Digital Railway, Data, Sustainable Railway and Exports, will also feature heavily at the exhibition, with a range of exhibitors and supporting features planned around these themes.
Historically, Infrarail has been the industry's favoured meeting place for key decision makers, government bodies and buyers, managers, project leaders and engineers active in the supply chain.
Visitors will be in attendance from around the world with 200+ organisations anticipated to be exhibiting from countries across the globe, including Germany, Austria, Italy, Netherlands and Spain to name a few.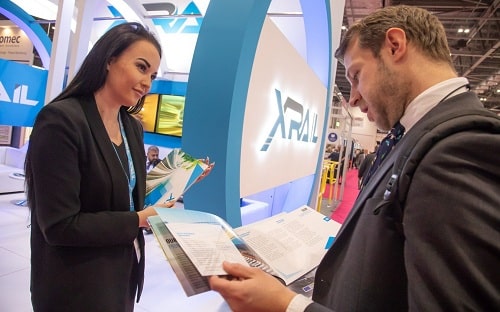 The show also offers a strong supporting programme of keynote speeches, technical seminars, project updates and discussion forums, all of which will be revealed in the coming months.
Infrarail will undoubtedly put exhibitors and visitors at the centre of the huge opportunities currently available on the UK's rail network. Leads will be created, insightful discussions will be had and connections made at London's Olympia next year.
Stand space is now available to be booked at Infrarail 2020. For more details, visit www.infrarail.com.
About Infrarail
Infrarail is organised by Mack Brooks Exhibitions (www.mackbrooks.com), which also runs Railtex,
the essential showcase for products and services for the all sectors of the rail market in the UK.
Outside the UK, the company's regular rail industry exhibitions include SIFER in France and EXPO
Ferroviaria in Italy, as well as Exporail India.